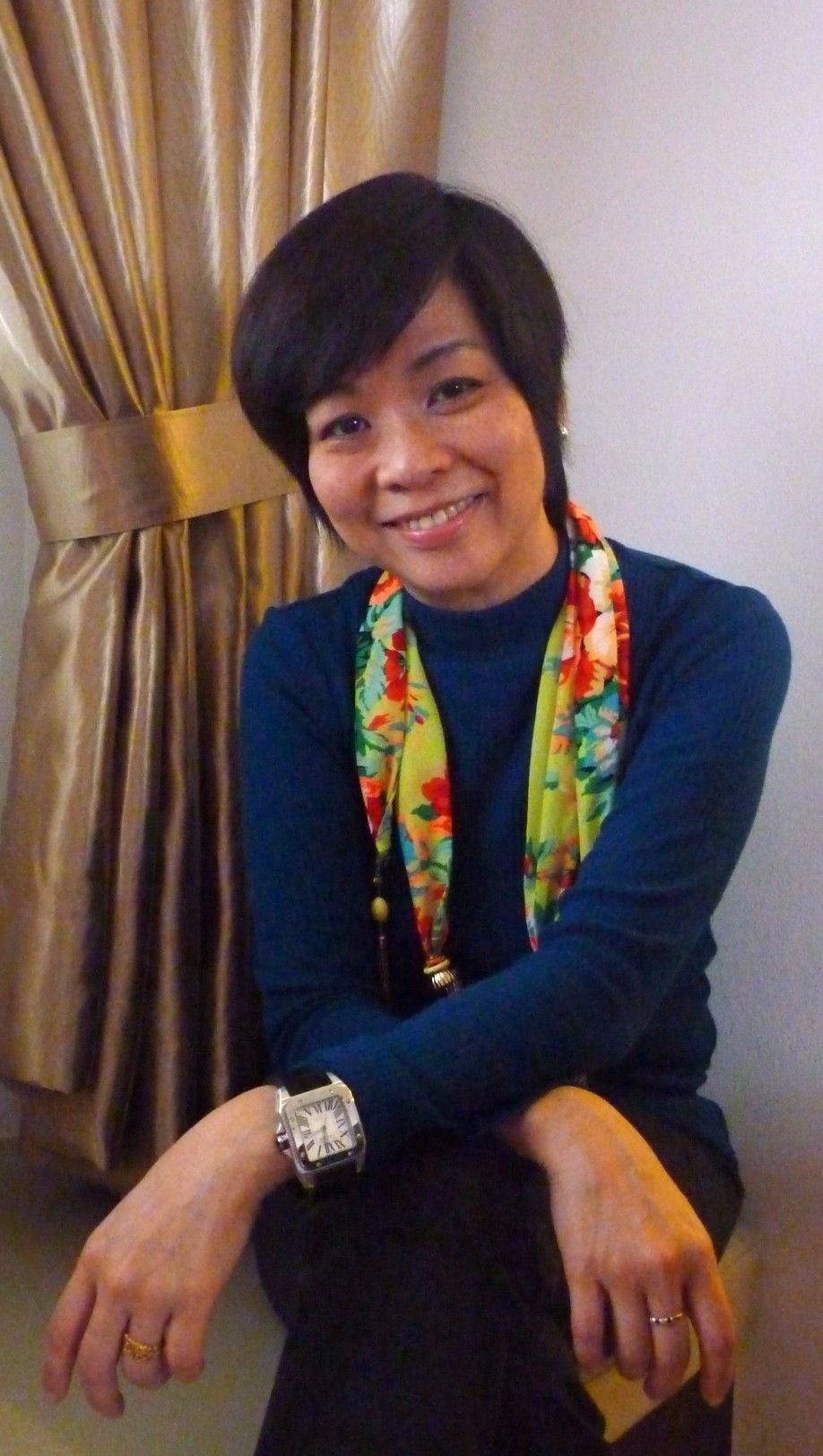 It is my belief that everyone deserves to be happy, fulfilled and free.
I want you to be whoever you want to be and live the life you aspire. A life of joy, fulfilment and success in all areas - from body-mind wellness, to your work and most importantly, your relationships - with yourself and with your world.

Since year 2000, I have helped clients discover their core essence through the non-intrusive power of Colour Therapy and Psychology. From working with parents and children; to coaching people in corporate organisations and schools, my work allows individuals to expand their conscious awareness of their world. I journey with them to create areas of personal empowerment - leading to a mastery of themselves and their lives.
For schools and organisations, my development programmes allow for teams to find beauty in collaborations - in spite of differences - afterall, the Rainbow, the most beautiful creation of mother Earth is made up of a spectrum of different colours.
In addition, I am a certified Style Coach helping individuals recognise their Personality Style and guiding them to enhance their appearance to radiate their core personality and strength. Style Coaching incorporates intrinsic value-based and belief system for an inside-out & outside-in approach to bring out holistic wellness on all levels - Body, Mind and Spirit.
So Why Am I Different?
Well, let's just say - I've been there.
From a frumpy teenager, without any dress sense and a face full of acne, I had no confidence and had poor social skills. That changed when my mum enrolled me into a deportment school - which got me to learn the finer points of carriage, etiquette and grooming. As a young adult, I had to deal with an emotional blow when my parents divorced and I had to work 3 jobs supporting the family. I escaped into work and became addicted - addicted to WORK. As a workaholic, I climbed the corporate ladder very quickly - but lost myself. Later, as I progressed successfully in my career and became a young wife and mother, new sets of challenges took over. At 30, I was a highly strung 'corporate monster' and emotionless work machine who just wanted to prove my mettle.
By the time I turned 35, I ventured into entrepreneurship but later turned into to a struggling business owner after some miscalculated risk. I landed up a depressed sleeping pill junkie. I lost my savings, and health - physical and emotional. I lost relationships. I was running on empty. That was my Mid-Life Crash - not just crisis.
During my darkest days, and when depression almost killed me, someone brought me to see the light - through Colour Therapy, There I discovered a whole new world on how to truly be a Hue-man Being, and found myself in the myriad of brilliance I never knew existed within me. A new possibility emerged and I found my life purpose. I found my True Essence.
My promise after I came to myself : If it helped me, I will help others. So here I am.
Combining elements of Aura Soma, Body-mind Integration Techniques, NLP, Non-violent Communication and Mindfulness Meditative Colouring to support my programmes, I am proud to say that I have reached out to touch and transform many lives. The painful journey I took, allowed for me to pull others out from darkness - into Hope, Joy and Brilliance. I aim to create beautiful People, for a beautiful World.
Now I do personal one on one sessions or in workshops for groups. So if you ever feel you need more fulfillment in your life, drop me a line - I'd be glad to take you through your Hue-man journey - and give you back to yourself.
Creating Beautiful People, for a Beautiful World.